Perfect Sumatran surf. It's the reason we built the lodge! We have over 20 surf options on hand, and nobody is better equipped or has more knowledge of the area. We're talking perfect Indo surf setUps that are less intense – but more groomed – than the Mentawais. The ultimate setting for your next surf holiday.
Our Marine Ops team are on the case 24/7 and will find the right break in the right conditions to perfectly suit your abilities. Shortboarding, longboarding or anywhere in between!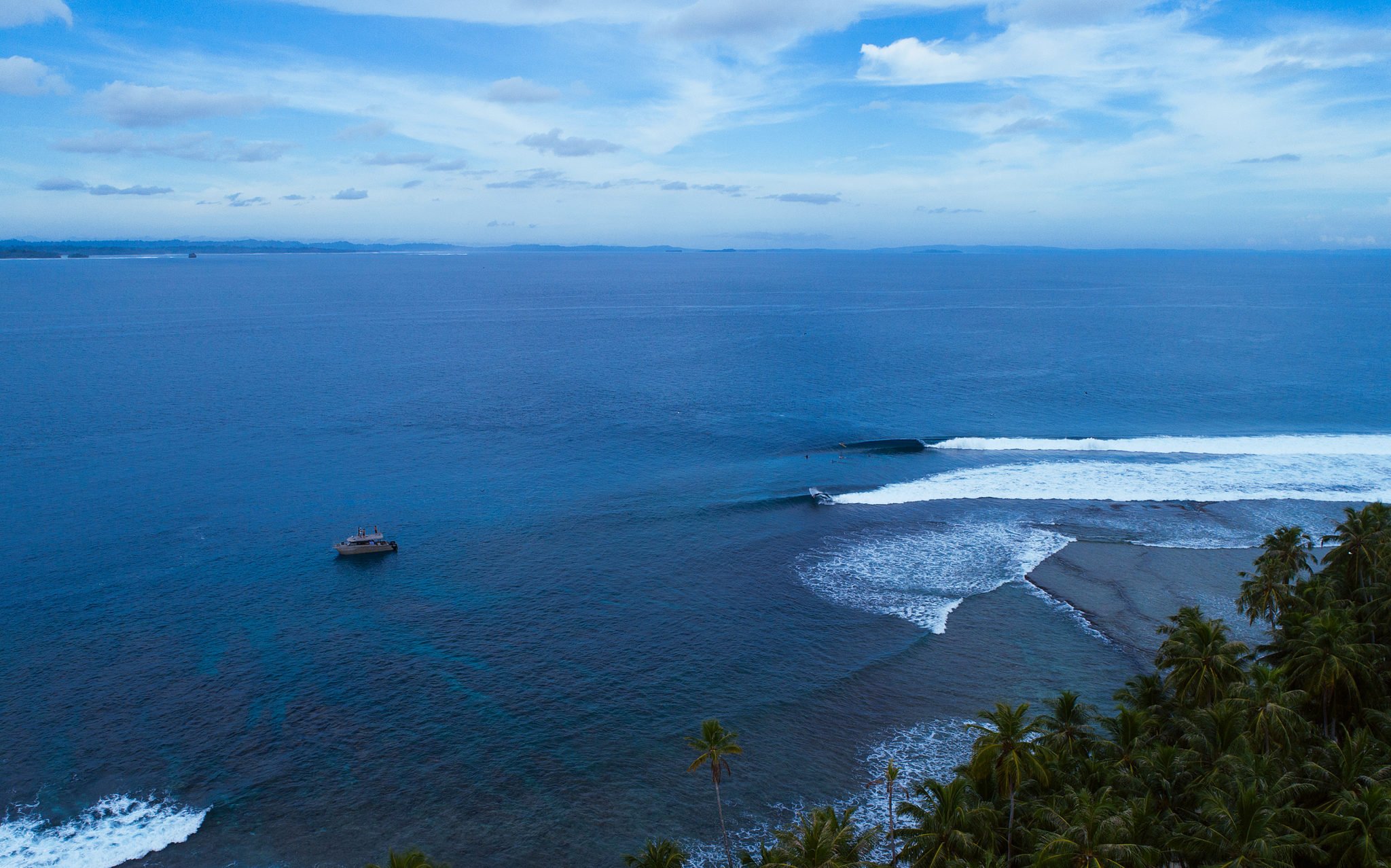 THE BUBBLE
Spirited wrapping little righthander. The perfect blend of intensity and user-friendliness. Fast!
The E.R.
Trusted swell magnet. Head high fun when the Indian Ocean is docile elsewhere.
Max's left
Our backyard break. A mostly mellow leg burner with enough juice for big turns. Allows any surfer to surf at their best.
Max's Right
The wave we wake up to each morning. The wave we love.
Pinnacles
Horseshoe wall made for cruising and big ol' rail turns. Astonishingly beautiful postcard backdrop.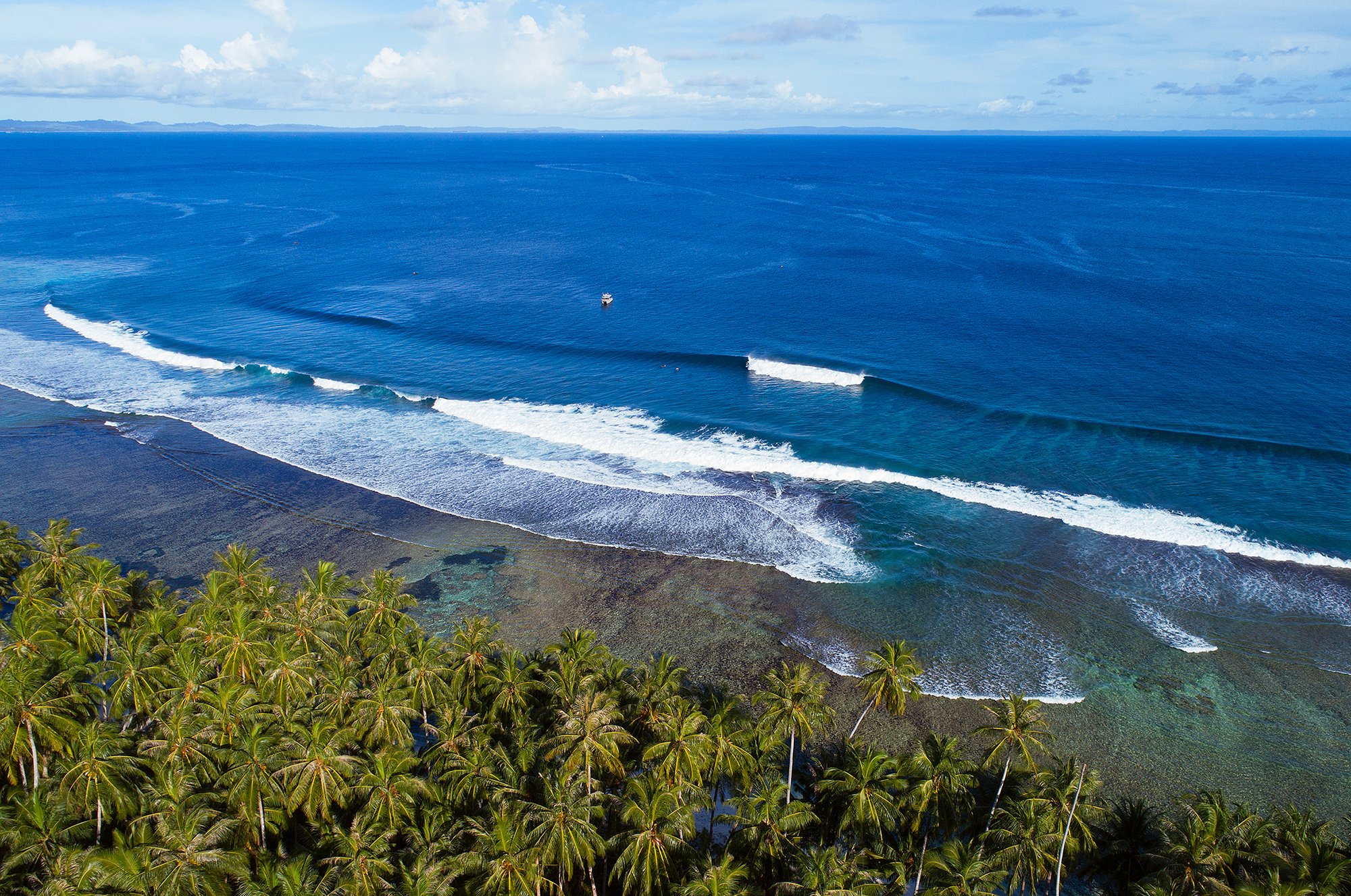 Kindy's
High-performance peak just down from the Schoolyards setup. Custom made for throwing gratifying fans of spray out of the lip.
Schoolyards Region
Expansive reef with several distinct takeoff sections. Swell magnet with walls that grow before your eyes as you race down the line.
Le Ba
What can we say? The photo says it all... Let's go!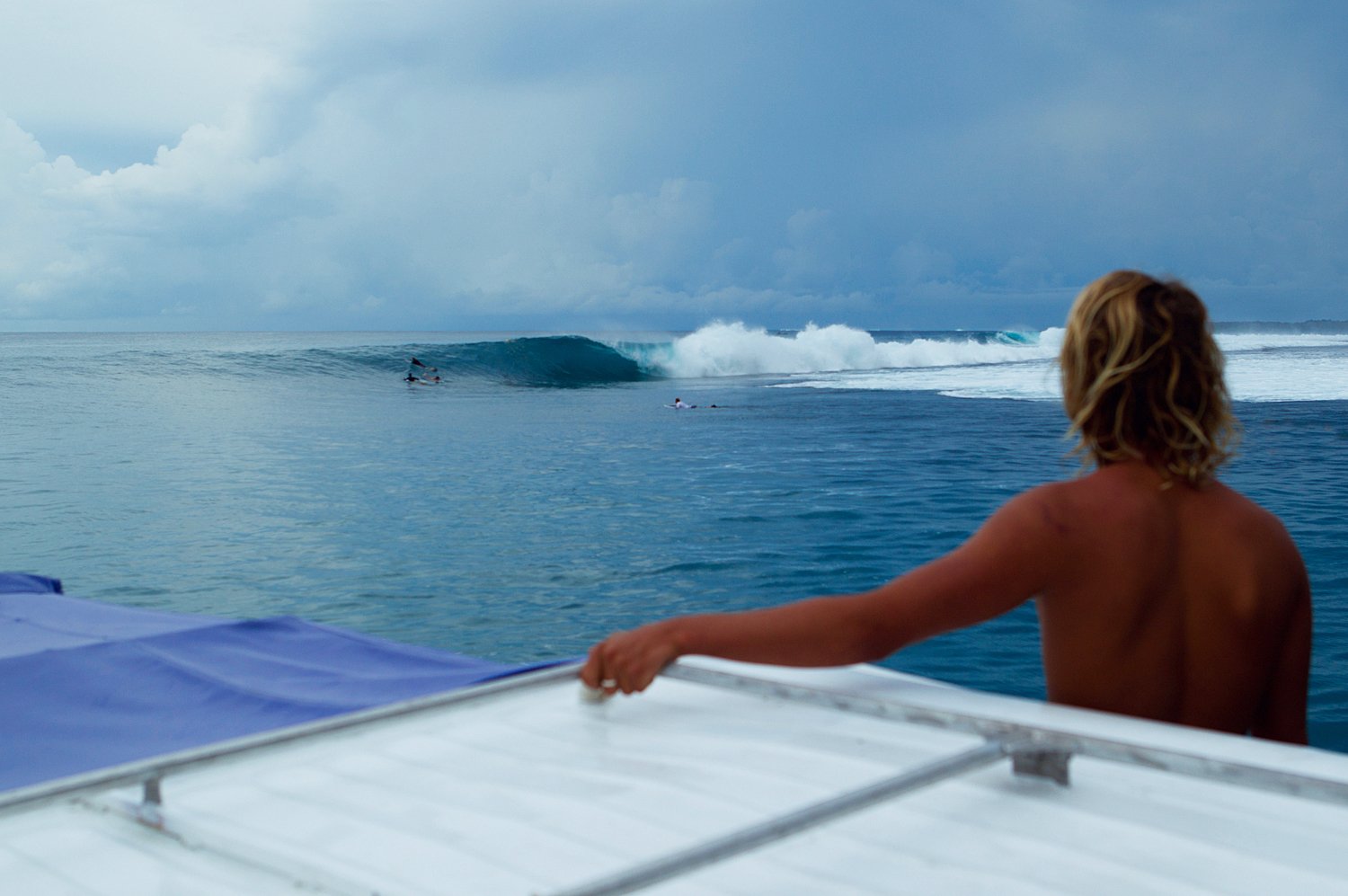 GTS
Intense right hand barrel similar to HTs in the Mentawais – but without the surgeon's table waiting at the end.
A good surf guide understands the ocean. A great surf guide understands his guests.
At Telo Island Lodge, our guides are the key to our success, and are responsible for countless guests riding the best waves of their lives.
We invest seriously in hiring and developing the best surf guides in the world. True professionals who focus on enhancing your experience, not their own.