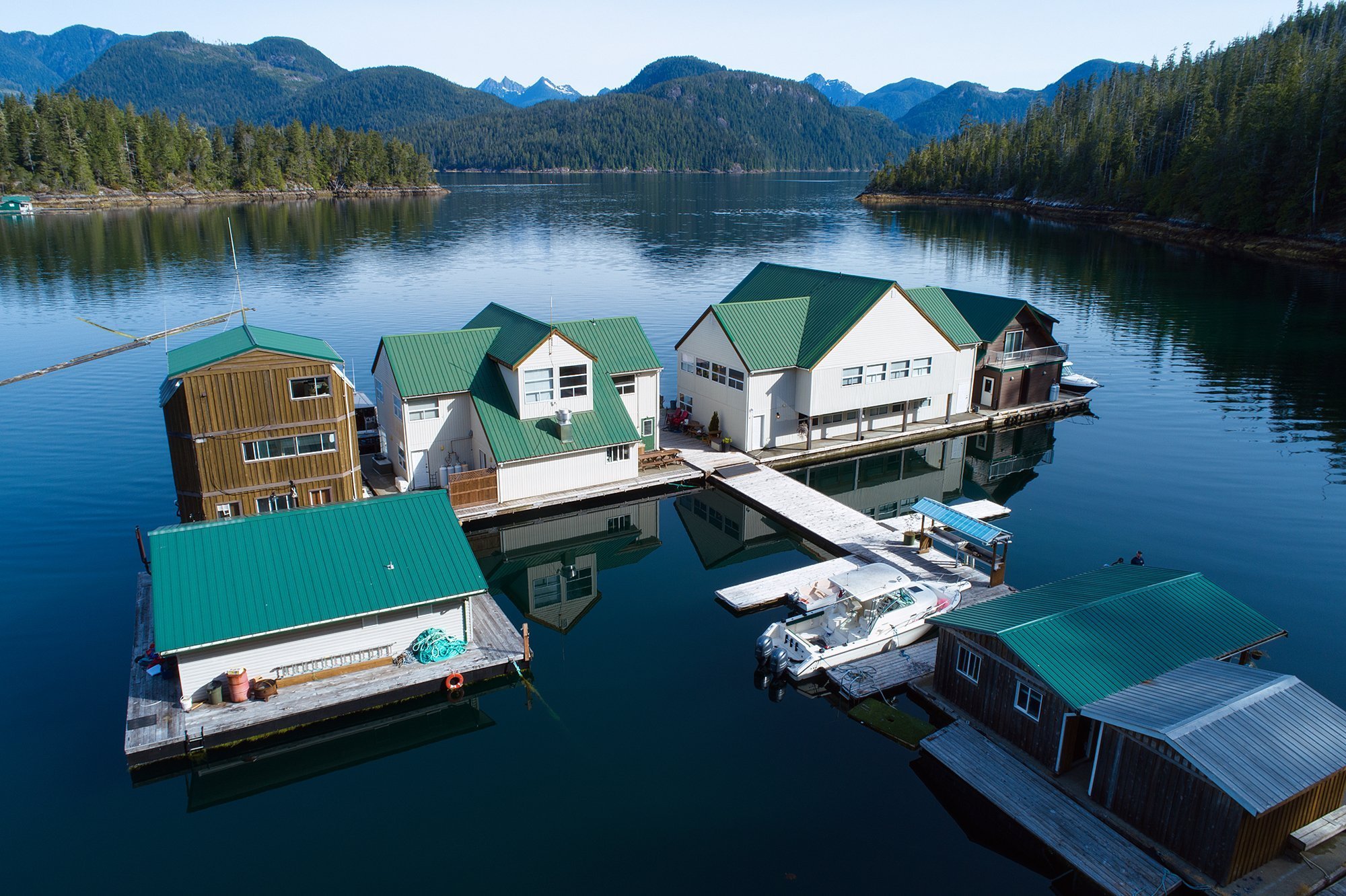 The rooms here at Nootka are simple, comfortable and private.
Each room has its own private bathroom and shower, and is serviced daily.
Our gourmet food is a cornerstone of Nootka Wilderness Lodge's reputation. 
Whether you prefer to share your meals in our dining room with other guests, or prefer a table for two out on our floating deck, we can guarantee your meals will be memorable.
We create fresh West Coast cuisine, featuring local seafood (naturally) as well as many other delightful dishes.
And let's not get started on Dessert.
River Salmon fishing is a British Columbia institution, and here at Nootka Wilderness Lodge we've got all the gear you need to land the salmon of your dreams.
Being out on the water isn't the only way to immerse yourself in this awe-inspiring landscape. We have a number of treks, ranging from short local strolls to longer and more adventurous expeditions.
These treks are a nature lover's delight, rewarded with majestic views and glorious feeling of being as far as possible from the normal concerns of civilization/
Few things in life are more awe-inspiring than getting up close and personal with the world's largest living creature, and the crew at Nootka Wilderness Lodge never tire of sharing the experience with our guests.
As summer begins, Humpback whales head north to their Alaskan feeding grounds to fill themselves to the gills with krill. As a result we're perfectly positioned to view them as they head on up. (And also as they head back south as the seasons change).
The migratory Humpback isn't the only species you might catch sight of, there's Grey Whales, Minke Whales and two species of Orcas.
If its gigantic and breathes through a hole in the top of its head, chances are it's not a stranger to these waters. (Oh, and by the way kid, you're looking the wrong way!)
 
Whale watching in this special corner of British Columbia makes Nootka a perfect family vacation option.