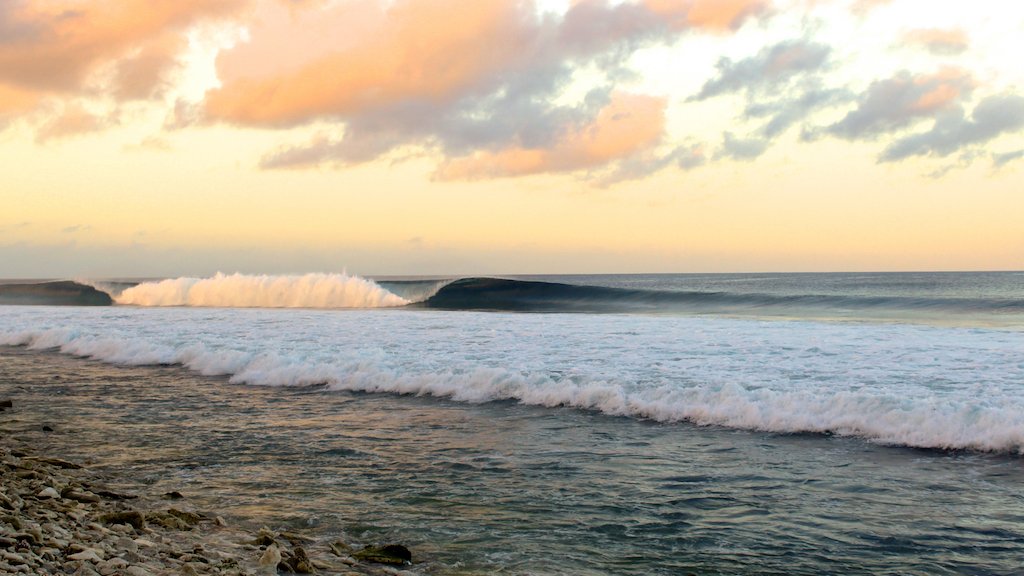 Fanning Island Surf Spots
There's a range of waves on offer around the atoll – from an incredible left-hander that's the stuff of legend, to high performance rights, to playful peaks and passes.
With its midway location in the equatorial Pacific, Fanning catches summer swells from the south and winter swells from the north.
The same south swells that hit Fiji and Tahiti extend up to Fanning after a day or two. Similarly, winter swells that grace Hawaii reach Fanning in about 24 hours – with the benefit of grooming themselves to long-period perfection.
The benefits of a great surf guide are never more apparent than here on Fanning Island.
Located, literally in the middle of the Pacific, the nuances of swell and wind direction are sometimes mysterious, and local knowledge is critical to getting the very best out of each day's surfing.
Our guide will ensure you get the best waves possible in your time here, (and of course they're pretty switched on to the fishing as well).
Who knows, if the stars align, you might even have your guide to thank for the best waves of your life. (Big call, we know,  but when the left is on… it's ON!)