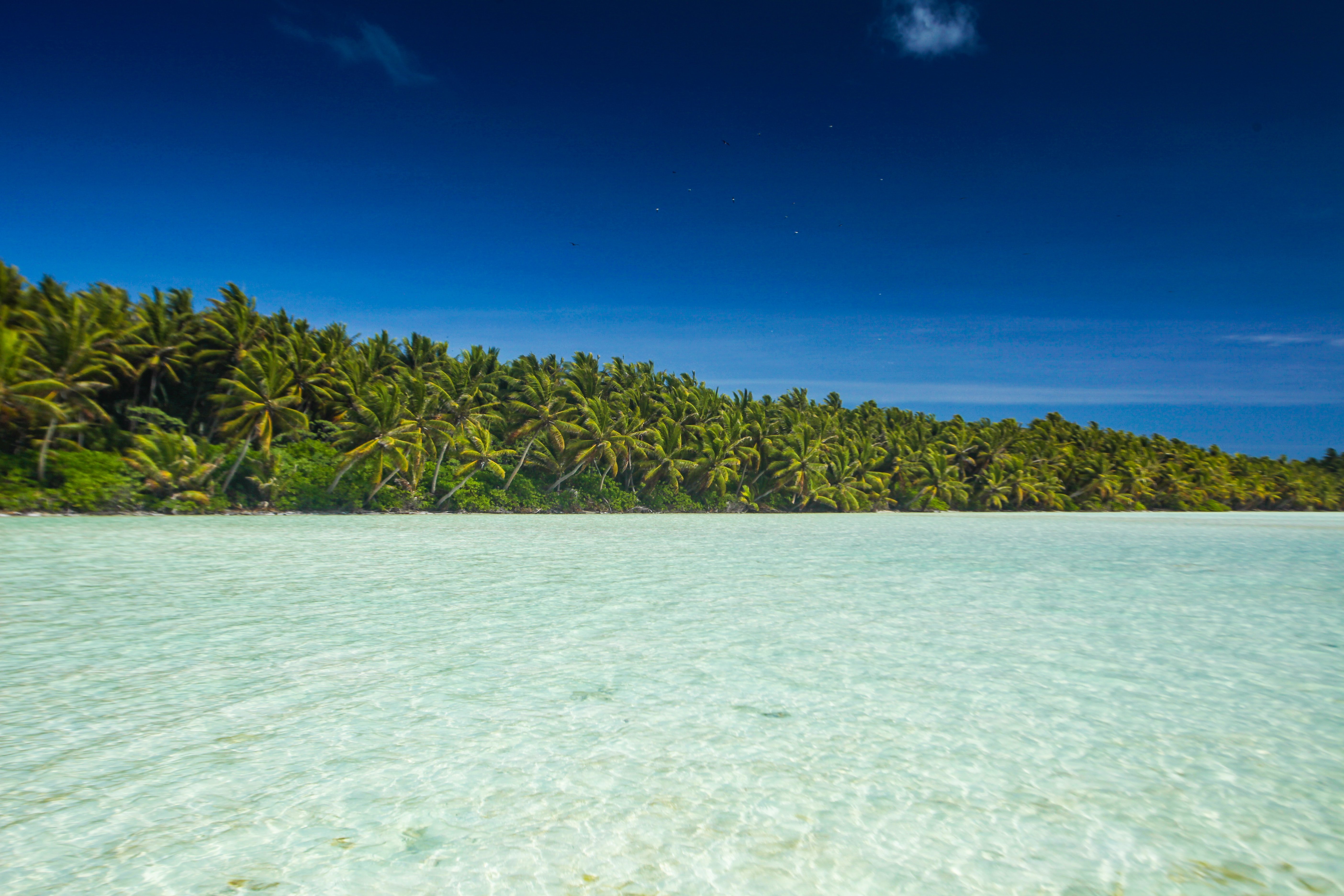 Welcome To Fanning Atoll, Kiribati
Welcome To Fanning Atoll, Kiribati
Welcome To Fanning Atoll, Kiribati
Welcome To Fanning Atoll, Kiribati
Welcome To Fanning Atoll, Kiribati
Ask any wayward yachtsman who's crossed the Pacific with a surfboard and a fishing rod, and chances are you'll hear Fanning Island described in hushed tones.
Fanning Island (also known as Tabuaeran) is part of Kiribati, an island republic in the Central Pacific, comprised of 33 coral atolls stretching along the equator.
Accessible only by boat for over a decade, and now only reliably accessible via Pegasus Lodges private air charters from Christmas Island (after a three hour flight from Hawaii), we are proud to share this beautiful and rare vestige of unspoiled Pacific.

One of the best lefts immediately in front of the lodge and a few rights within a 10 minute boat ride. 
5 private kia kias, one lodge and two shared bathrooms. 

All-inclusive* island inspired cuisine with a focus on locally caught fish. 

Fly and pelagic fish in some of the most untouched waters, snorkel, and explore this remote atoll.
The Fanning Island Lodge guesthouse, 'A la Belle Etoile', is rustic and comfortable, and offers a perfect immersion into the beautiful, simple culture of Fanning Island.  This lodge is less luxury and more adventure travel, literally located in one of the most remote parts of the planet.
Built slowly and lovingly over a period of 20 years by proprietor, Bruno de Lala, and reminiscent of a Robinson Crusoe fantasy, A la Belle Etoile speaks to Bruno's marine heritage – incorporating many items that came from the sailboat he foundered on the local reef many years back.
Fanning is so out there that the fish are not at all educated, they've never seen a fly before and it's rare to get a refusal.